Many users dont know about the Torrent client; it's a software to download files that uses a peer-to-peer system. Using this torrent client, you can find the files, download them with fast speed, and achieve them all in one open place. That's why we have brought this exciting topic about the best free torrent clients that you can use right now.
List of Top 10 Best Free Torrent Clients in 2021
Our experts have created a list of the best free Torrent clients that you can use right now. Millions of users worldwide download different files using Torrent Clients; read our whole article to know about such apps. Let's have a look at the list given below.
Folx is a free torrent client specially designed for macOS and delivers an actual Mac-style interface but is compatible with all platforms. The best thing is this software offers a different system of sorting and keeping the downloaded content.
Features:
It split the downloads into two separate threads for faster downloading.
Allows you to use proxy servers for different purposes.
Provides quick downloading of files
You can schedule your downloads
Comes with automatic control of the bandwidth.
Compatible with platforms like Mac, iOS, Windows, Android, Linux.
5kplayer Torrent Player is another name on this list, it's actually a media player to play torrent videos. It can play videos in AVI, MKV, and MP4 formats and you can enjoy HD movies 4k, 5k, and 8k without any decrease in quality. Even beginners can use this player, which is a very easy to use and straightforward tool.
Features:
You can watch movies in 1020 X 720 or 1920 X 1080.
Supports a large variety of codecs.
Allows you to watch TV shows and movies.
It is compatible with Windows and Mac.
uTorrent is the oldest and best torrent downloading app for novice and the most simple torrent client. With uTorrent, you can search for torrents and download them in a few taps.
Features:
You can quickly stream torrent files and magnet links.
Allows you to download torrent files in the majority and from the desktop.
Provides excellent features for skilled torrent centers.
This app is small in size and doesn't acquire much space on your system's storage.
It is available for Windows, macOS, Android.
The BitTorrent network is amongst the best free torrent clients to download anything from Movies, TV shows, Music, software, audiobooks, and more. It enables you to download torrent files or magnet links from your smartphone or tablet.
Features:
You can download the torrent file and designate priority task to boost up downloads
A quick download of large files and special bandwidth to a particular torrent
Allows you to view a torrent's health by seeing the number of connected seeds and peers
Defends PC from malware and viruses
Offers support for platforms like Windows, macOS, Android.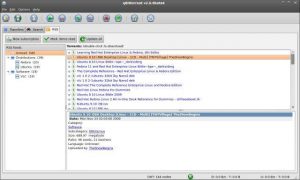 qBittorrent is a completely free and open-source torrent engine, which free from annoying ads or other viruses. What makes it different from others is its built-in search engine and media player that supports private torrents, proxies, and encrypted connections with ease.
Features:
Doesn't include advertisements and offers handy extra tools
You can use it as accessed and controlled remotely.
Comes with a built-in search engine and media player
Offers support for UPnP / NAT-PMP port forwarding
Excellent control over torrents, trackers, and peers
Available for Windows, Linux, macOS, FreeBSD, OS/2
The Vuze Bittorrent Client is well-known because it is very easy to use and allows you to download all the files quickly. Using this tool, you can download, view, and distribute digital content without hassling around.
Peculiarities:
Provides magnet link support and supports for media playback
Allows Integrated meta search for content exploration
You can access the plugin library for customization options
Opportunities for ultimate torrent control
Remote control through the web or mobile app
Offers support for platforms like Windows, Mac, Linux
BitComet is a BitTorrent/HTTP/FTP download software that supports many BitTorrent protocols such as Magnet Link, HTTP Seeding, DHT network, and more. You can even preview your content while downloading, which is a great feature.
Features:
Smart Disk Caching
Offers support for Multi-tracker, DHT, UTF-8 extension and provides intelligent Connection Optimization
You can launch a BitTorrent download without connecting to any tracker.
Available for platforms like  Windows (32-bit/64-bit) / macOS
Transmission is an open-source, volunteer-based torrent that allows users to integrate quickly with your operating system. It is straightforward to use, and features are given below.
Features:
It doesn't include any bundled toolbars, pop-up ads, flash ads, or anything else to annoy you.
The app's source code is available openly for everyone to review.
The forums don't come with any third-party ads or analytics.
This client integrates with all kinds of operating systems.
Allows a lightweight user interface and requires less CPU, making it better than others
Supports platforms such as Mac OS, Windows
WebTorrent might be lower in our list, still the best torrent client for the web browser and the desktop. Using WebTorrent, you can connect to both BitTorrent and WebTorrent peers.
Features:
It is a non-commercial and ad-free service
Immediately stream video and audio
You can open magnet links and .torrent files
Comes with Drag-and-drop makes adding or creating torrents quickly.
This tool is compatible with Mac, Windows, and Linux
BitLord is the last name in our list of best free torrent clients that enables users to collect torrents from all around the web. The best thing about this tool is, it allows you to create playlists of downloaded audio and video torrents.
Features:
You can quickly explore to find video, audio, text, and other torrents data without hassling around.
Directly play any videos while downloading.
Allows you to play files on Chromecast while downloading.
Specially designed for Apple and Windows.
Conclusion:
We have created a list of the best free torrent clients to download torrent data. You can choose anyone based on your requirements and needs, send us your suggestions and feedback. Until the next time. Goodbye!