Lightroom is undoubtedly the best tool to edit and manipulate your images. Adobe is famous for its products; however, today we have brought this topic about the best Lightroom alternatives. Many users are looking for Lightroom Alternatives because of its hefty subscription fee. Since Adobe introduces a monthly subscription plan for its Creative Cloud apps, they are no longer free and have to pay charges to utilize such tools.
Some photographers still pay the charges to use Adobe Lightroom, while others are looking for better options an affordable price tag. Read our whole article to know such possibilities, and it will help photographers a lot in many aspects.
Top 10 Best Lightroom Alternatives
Our experts have created a list of the best Adobe Lightroom alternatives that you can use right now. There are so many tools that claim to be efficient, but they still lag far behind the Lightroom app. Let's have a look at the list given below.
Luminar is at the top of our list for a reason, if you want to get rid of Adobe Lightroom for its subscription fee, then try Luminar. It is a simple tool that all users can afford and make images look attractive without creating a mess.
If you look at version 4, it provides you all the highlights of Adobe Lightroom and comes with artificial intelligence (A.I.) powered feature.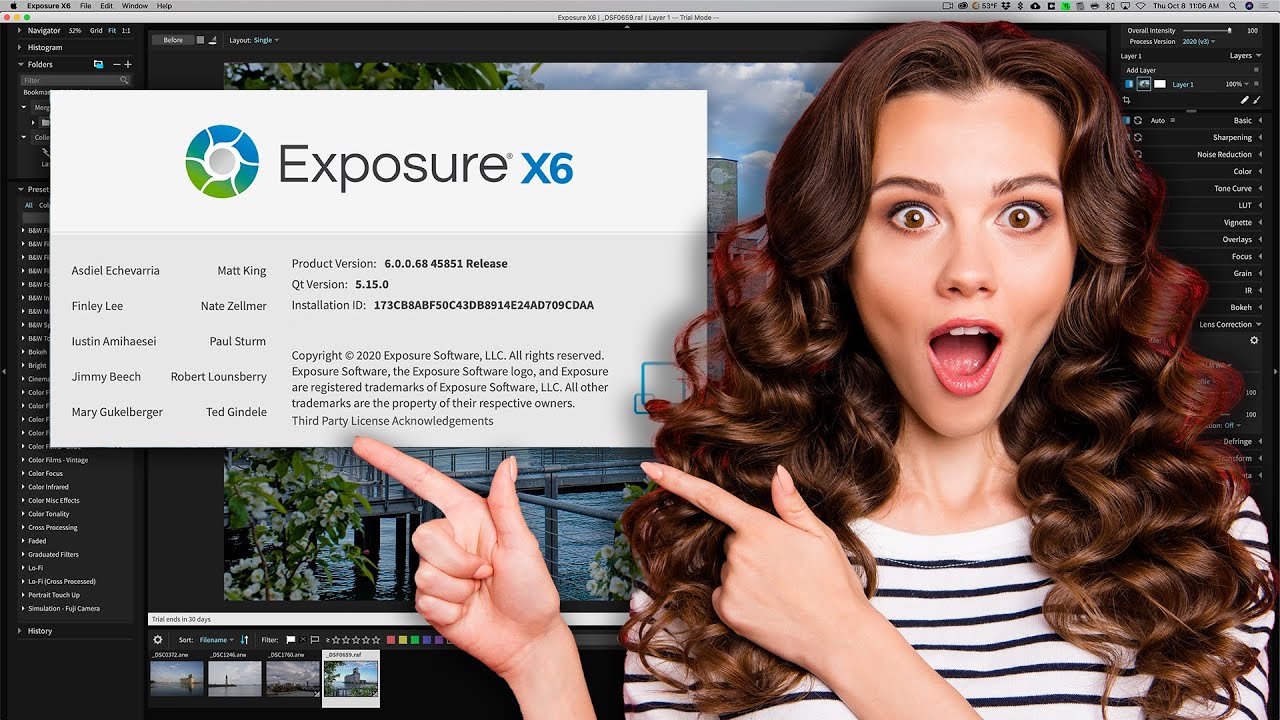 Exposure X6 is a remarkable picture manipulation and file-management service specially designed for modern photographers. The best thing is, it also brings so many features for beginners to make their pics look fantastic with minimal fuss.
The users who are switching from Lr will find the Exposure workspace very comparable. What makes it different are panels and editing tools that you can customize to your needs whenever you want.
ON1 Photo RAW is another software to replace Lr, and the latest version brings plenty of valuable features. This tool is similar to Luminar, and it integrates an image organizer, Raw processor, layered editor, and effects app all in one.  However, the downside of this software is its complex user interface, but it still offers several features that expert users might appreciate. The central part is photo management and a browser-based library system which eliminates the need to import images.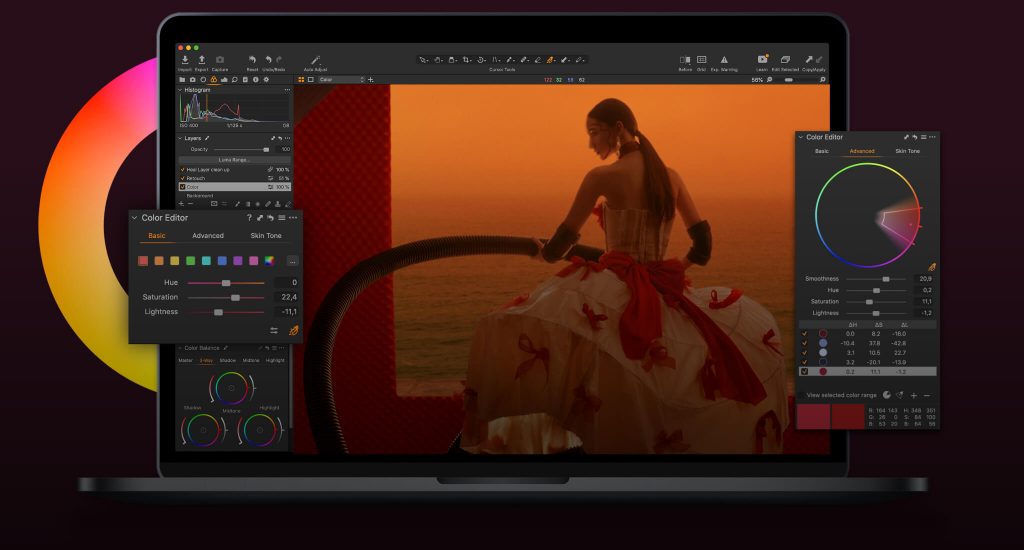 You will find different software available; some are free, and others ask you to buy the premium version. Capture One Pro is one of the best apps to modify your pictures and provides more ways to manipulate color than Lightroom. It enables photographists to make color balance changes to shadow, mid-tone, and highlights, a channel dedicated to skin tones, and more. They also provide video tutorials to guide how a talented portrait picture-taker uses the software to edit all his high-end fashion portraits.
DxO PhotoLab is a tool for photo editors that can serve as a perfect replacement to Lightroom. You will find this fantastic tool courtesy of its powerful RAW processing engine, allowing you to customize the app to the maximum. They offer two versions one is Essentials other is Elite; if you are a pro photographer, you must go with the Elite version. Some of its main features include a new denoising RAW tool, ClearView, anti-moire tool, a presets editor, and more.
The best thing is that it supports all the pictures take with new cameras and lenses and lets you further beautify your images. Other features include Deep Prime, Smart Workspace, advanced history, and selective copy paste. Install this app to elaborate on these features further and be a pro photo editor.
Darktable is another top-rated free photo editing tool that is amongst the best alternatives to Lightroom.  What makes it superior to others is its features of the image adjustment suite and other expanded library management choices. Another unique thing about this app is  Raw processing for more than 400 cameras, tablets, and tethered-shooting support. If you are getting all these features in a completely free app, you must forget to pay the subscription fee for other tools.
RawTherapee is another decent Adobe lightroom alternatives that provide you all the professional features without charging anything. It is compatible with platforms such as  Mac, Windows, and Linux. You will get all the regular editing features that you expect from the photo editing tool. Some of its strong highlights are exceptional demosaicing, multiple denoising methods, and more. So you can give RawTherapee a try to utilize professional features for free and start enhancing your images.
IrfanView is an advanced image editing platform, but it is only available for Windows users. It's not intelligent as other names mentioned on our list but still offers a wide range of impressive features to serve Windows users. The creator named this software before him, Irfan Škiljan, is the developer of this tool to handle all the graphic file formats, music, and video content. We would recommend this software to newcomers starting in the field of image and video editing.
LightZone is not a typical editor; it's different from all the names mentioned here. It might be lower in our list, but still a suitable option that is free and compatible with ac, Windows, and Linux. This software started as commercial software, and later on, in 2013, it became free to the users. The standout feature is the Zone Mapping concept that enables selective adjustments through a unique layer-based system.
Chasys Draw IES is the last name in our list of best Adobe Lightroom alternatives. It is a free Windows image editing application that provides all the features you want from a pro image editor. This software offers three main tools Chasys Draw IES Artist, Chasys Draw, and Chasys Draw IES. All these tools perform different functions and work flawlessly to beautify your pictures.
Conclusion:
We have created a list of the best Adobe Lightroom alternatives for our readers. You can choose anyone based on your requirements and needs, dont forget to send us your suggestions and feedback. Until the next time. Goodbye!