PDF readers are always a complex matter when it comes to access them on your smartphones. The PDF reader is a tool that enables you to create or fill the form, reading different ebooks or other documents. If you search for PDF readers, you will see hundreds of PDF reader apps available on the internet for Windows. But the situation is different from smartphones, and it is not easy to find the best PDF reader apps for your mobile device.
In the case of iPhones, the quantity of PDF Readers is much less than Android devices.  Our experts have written this article exclusively for iOS users to provide them with the best t PDF reader apps for their iPhones. These apps allow you to view and edit your PDF documents quickly without any complex procedure.
List of Top 10 Best PDF Reader Apps for iPhone In 2021
We have compiled a list of the best PDF reader apps for iPhone based on user reviews and ratings. All of them offer different features that you can explore after installing these apps. Let's not wait anymore and have a look at the list given below.
Adobe Acrobat Reader is the oldest and one of the best PDF reader apps not only for iOS devices but every operating system available right now. You can use it on your iPhone, and it provides all the primary features that you expect from a PDF reader. The best thing about this app is that it is compatible with multiple PDF formats such as PDF portfolios, fill-able forms, encrypted PDFs, and more.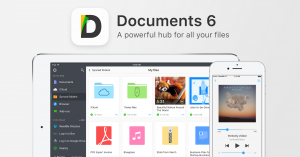 Documents by Readdle is among those PDF readers that offer extra file management features, which improves its services. It enables users to import PDF files from the cloud, local storage, or web URLs quickly. The downside of this app is it only allows you to read  PDFs, decreasing its ratings and disappoints the users.
PDFElement is one of the best PDF reader apps for iPhone that offers support for other platforms, which is remarkable. What makes it superior to others is its support for cross-platform syncing, which is quite a surprise for iOS users. It is better than  Documents by Readdle as it allows you to edit the PDF files with ease. You can easily add text, stamps, drawings, underlines, and more without any hassle.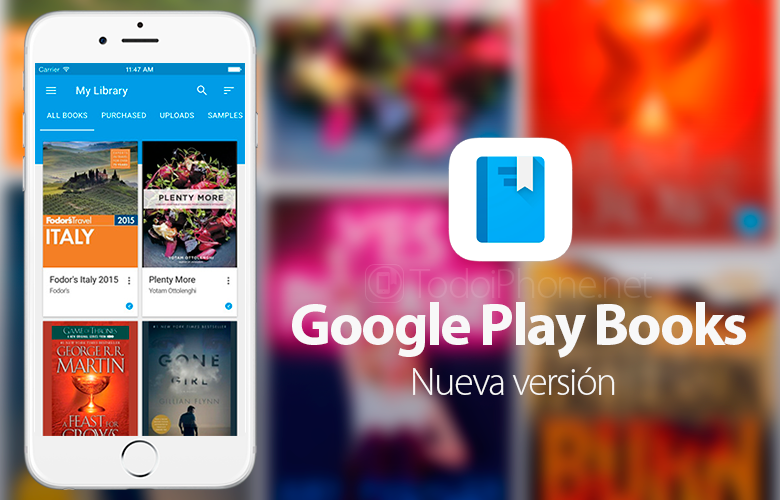 Google Play Books is part of the Google family of apps, which is famous for its quality and reliable products. This app is the most famous Android app, but you can also download it on your iPhone and provides the same features. First, you have to upload the PDF files on Google Play Books; after that, this app will automatically sync the uploaded file over devices. The process is simple and allows you to read your PDF files whenever you want.
It is evident from its name that this app is one of the best PDF reader apps available on the iOS App Store. This app is famous for its massive collection of features such as encrypted PDF files, edit PDF files, scan PDFs, and more. If you want to create a new PDF document, you can give PDF Reader – Document Expert a try without thinking twice.
Apple Book‪s is an application that is exclusively available for iPhone users because it is an Apple company product. It allows you to search books and audiobooks, and you can explore millions of books and audiobooks from different categories. This app provides you the basic features and enables you to open and see the PDF files. But the downside of this application is it doesn't provide support for every PDF file. Moreover, there's no feature to edit PDF files, which proves it is still outdated and ineffective.
Foxit PDF Reader is one of the best PDF reader apps that you can use on your iOS devices right now. Users adore this tool because it is entirely free and enables you to quickly view and interpret PDF files on Apple devices. It t is more significant than viewing and annotating PDF files, as it offers features such as export, edit, and password protect a PDF document. You can use this application without any fear because it is lightweight and doesn't affect your device's functioning.
PDF Reader & Annotator by Xod‪o is not as popular as other names on the list but still provides essential features to deal with PDF documents. Using PDF Reader & Annotator by Xod‪o, users can efficiently operate & view PDF files, Annotate Comments on PDFs, and more. What makes this app superior to others is its features to convert your Microsoft Word Documents, PowerPoint, and Excel files into PDF format with ease. It can serve as a decent PDF reader for your iPhone, do give it a try.
PDF Pro ‪4 is a full-fledged PDF reader app that you can use today, and it comes with so many valuable features. For example, it allows you to read, edit and annotate your PDF documents right from your iOS using the device. Other features enable you to highlight texts, take notes, embed shapes, or draw with just a few taps of your finger. However, after the recent update, they have provided  Night Mode that makes the reading experience great at night times.
KyBook 2 Ebook Reader is the last name in our list of best PDF reader apps for iPhone and lets you read PDF files and eBooks. This PDF reading tool is compatible with almost every e-book format, including PDF, RTF, FB2, EPUB, M4A, M4B, CBZ, and more. Using KyBook 2 Ebook Reader, you can also save the eBooks to cloud services like DropBox, Google Drive, iCloud, and much more. So iPhone users looking for an Ebook reader with excellent compatibility can find this app very useful.
Conclusion:
We are concluding our list of best PDF reader apps for iPhone here, and we dedicate this article to iOS users. You can choose any one depending on the nature of your work and documents. All the list options arrive with distinct features to meet your needs; choose the best option. Dont forget to send us your suggestions and feedback. Goodbye!