Some significant pieces make a jewelry collection worthwhile. Those are the most charming, stunning pieces that define a collection, and for the most part, they are highly stylized. Inspired by various design movements, these well-sculpted jewelry pieces have seen the test of time mostly because they are made with precision to give them an artful aesthetic.
However, we rarely come across these kinds of jewelry pieces, and that is why they don't make it to our collection – having some rare jewelry pieces that can literally become the 'crown' of your jewelry collection. From various artistic shapes to the use of colors, they look spectacularly unique when adorned with an elaborate dress. It just gets the attention it deserves without making any noise.
Here are five such jewelry pieces we have shortlisted that will make you feel filled with the desire to own one. They are a must-have for anyone's jewelry collection. Have a look.
1. Gemstone Bracelets
Undoubtedly, gemstones add an element of surprise to artful jewelry shapes and can transform them into visionary pieces. Jewelry crafted from natural stones and minerals, such as Shungite jewelry, is a perfect combination of art and wellness. The stone can balance the body's chakras, stimulate growth, and improve respiratory functions and blood circulation through its healing vibrations. Through the use of natural crystals and stones, people can treat illnesses, unlock their true potential, and tend to their overall wellbeing. Exit diamond bracelets, enter gold cuffs and bangles encrusted in multi-colored gemstones as they're the new rave in town, and you should definitely invest in a stack, as recent trends suggest in the latest collections.
2. Pendant Chains

Looking for a sophisticated, elegant yet subtle piece to add to your collection? Then a pendant chain is a perfect jewel to have – with its effortless shine, a hint of glamour, and panache, what's there not to like? The pendant chains feature a tiny dangling setting in customizable shapes and form, strung to a gold chain with endless, illuminating shine. You can put your initials on a gold bar and make the chain a go-to for most outings to add a personal touch. The design for the necklace can be as unique as you like, starting from encrusted colored stones to raw jewels and nature-inspired motifs. Personalized jewelry is a must-have for all, as it allows a person to explore their personal style and express themselves as individuals.
3. Crystal Danglers
If there is one jewelry trend that is the most fun to wear, it has to be Crystal Danglers. They are the most unique and stunning piece of jewelry that has emerged in the fashion scene recently. It comes in various crystals, which give it a distinct look. The Tanzanite earrings in their natural violet-blue pigment are a treat to the eyes and ears. The opaque crystals grant natural protection from negative forces and allow the person to expand spiritually to a higher conscience. All of this makes it an exemplary mix of form and function. If it hasn't already, they are a worthy contestant to grace your jewelry collection.
4. Free-Form Necklaces
Regardless of how many contemporary pieces get made, there's no denying that they're all larger-than-life creations, be they in geometrical cuts or organic shapes. Inspired by nature and crafted by fine craftsmen, free-form necklaces come in different materials like gold, silver, bronze, etc. Their uniqueness comes with the fact that any shape or size doesn't bind them. If you are someone who likes abstract design and has a taste for it, a free-form necklace is a must-have piece in your jewelry collection.
5. Twisted Armlets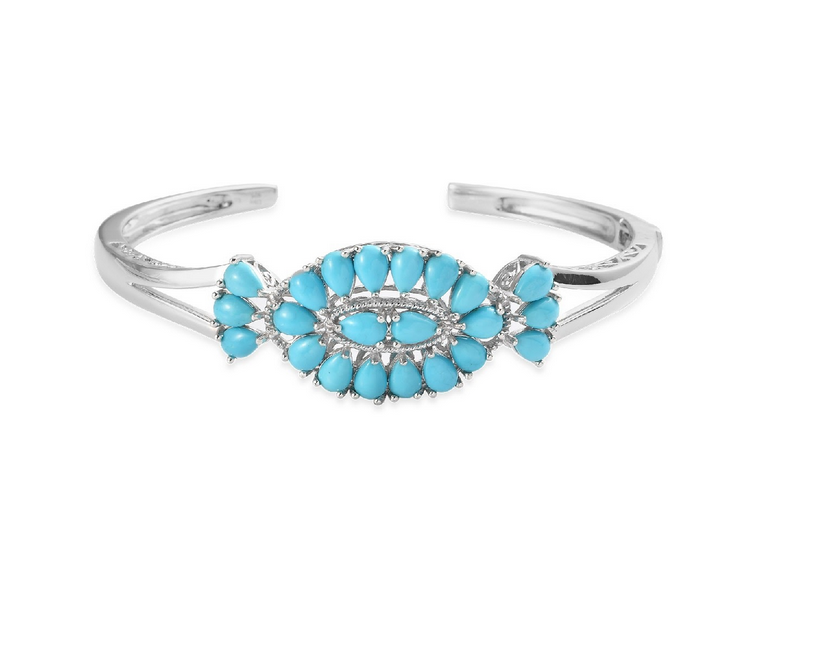 The twisted armlets add another dimension to your ensembles with their elegant yet edgy form and sharp curves. They are heavily inspired by ancient Greek and Roman jewelry, which was made by twisting wires, which gives it a deliciously vintage look. When it gets adorned on your arm, you feel a sense of confidence that deepens your belief in yourself. It also happens to be quite trendy in recent times as fashionistas around the world could be spotted wearing it at important events. A twisted armlet also offers versatility by coming in different materials and shapes & sizes. A perfect jewelry piece with sheer elegance and vintage charm, Cleopatra's favorite jewelry piece deserves to be in your collection.